Get a grip on all your electronic devices.
GripSticker
Grip Stickers will add a secure, grippy surface to all your smooth and slippery devices.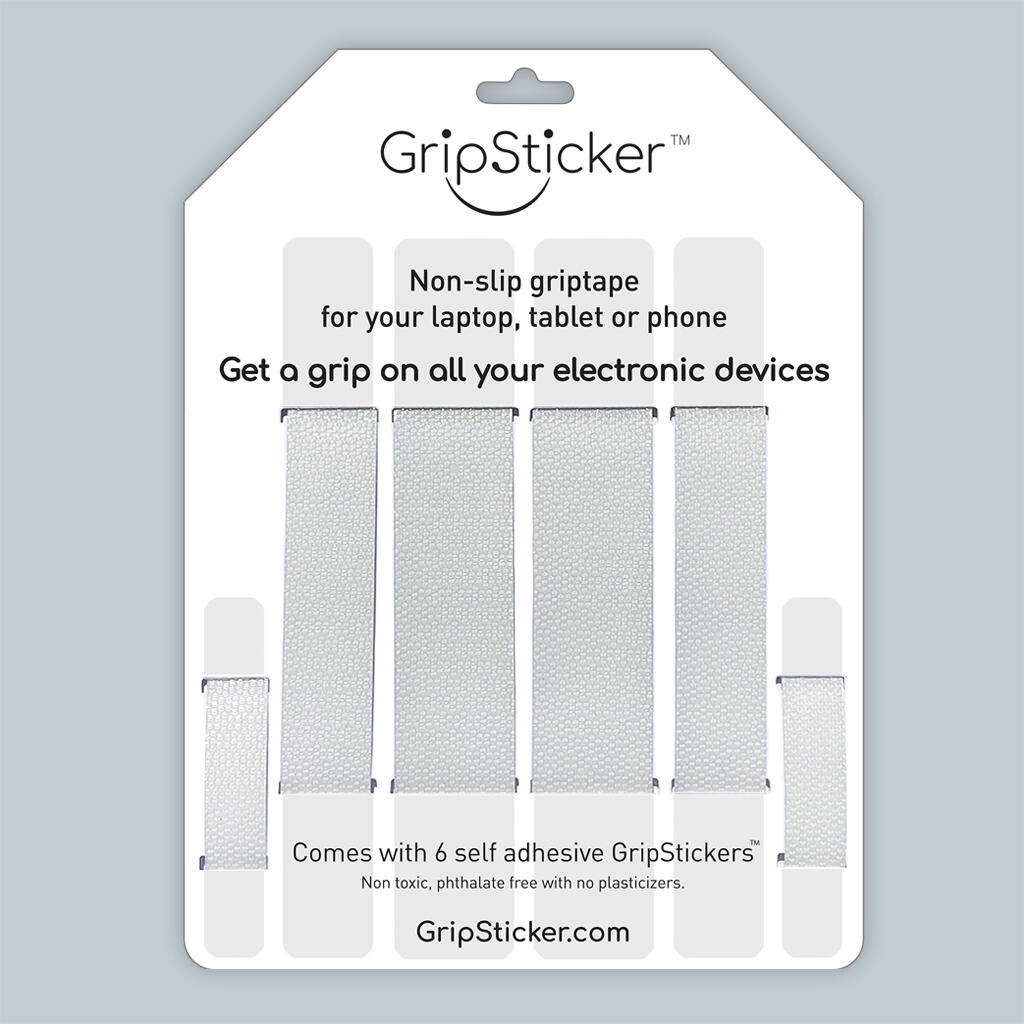 Set of 6 Grip Stickers
Non-slip grip tape for your laptop, tablet or phone. Our self-adhesive stickers are easy to apply to any smooth surface and specially designed for all those smooth and slippery laptops and tablets.
Features:
Self-adhesive backing

Transparent in color

Not bulky, only 2.7mm thick

Comes with 6 Grip Stickers

Non-toxic and phthalate-free

Manufactured in the UK

Designed and packaged in the USA
Low profile design adds a secure, grippy surface to all your slippery devices.
Every phone needs a case, and every laptop needs a Grip Sticker.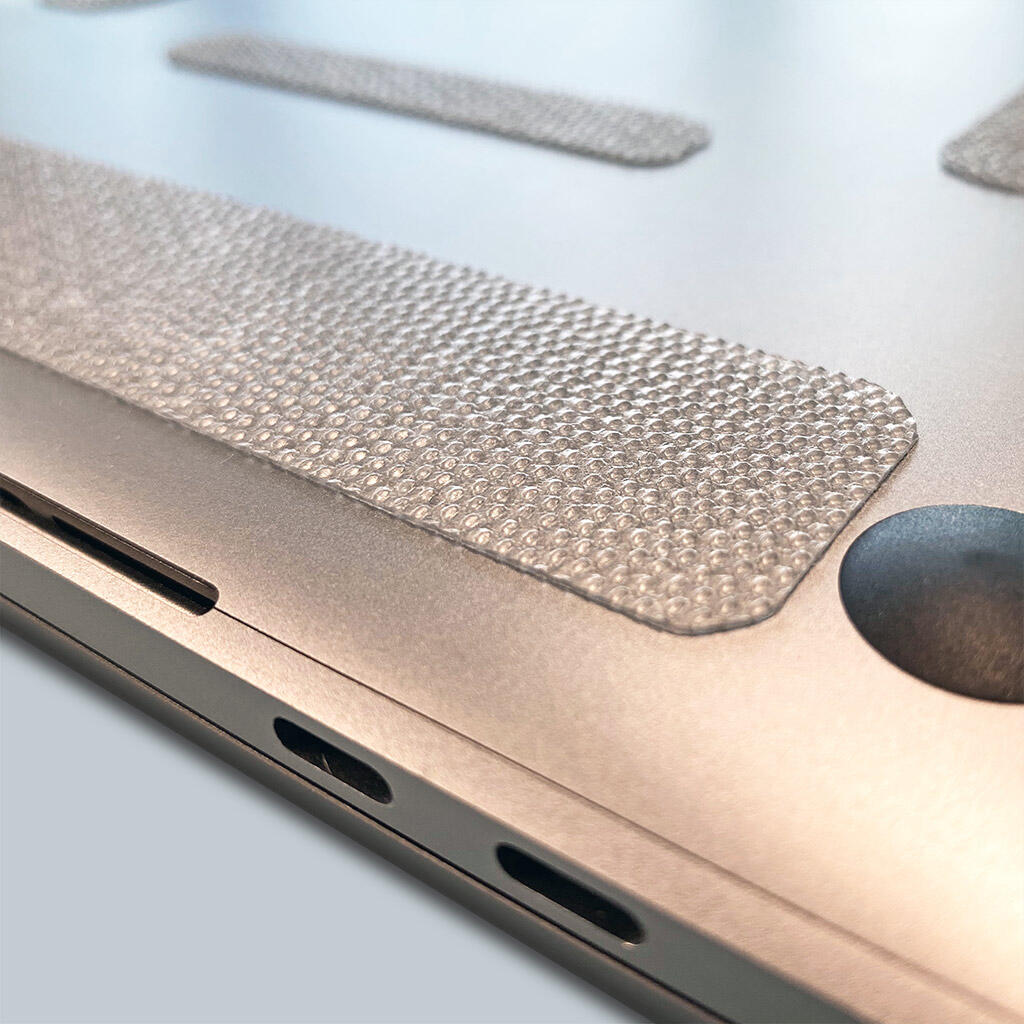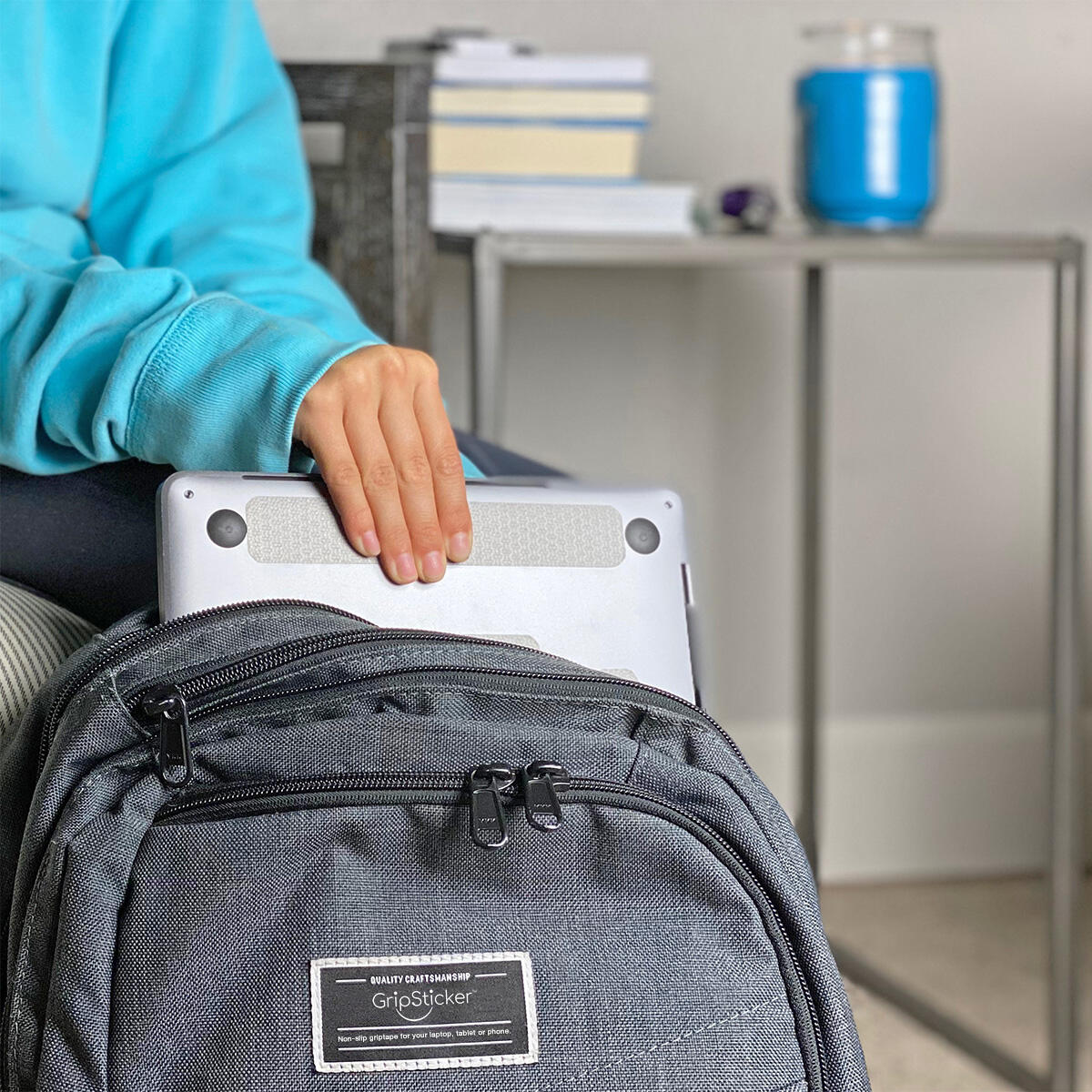 GET A SET OF 6
No more slipping when you pull your laptop out of your backpack
A set of six individual Grip Stickers allow you to customize the placement on your laptop to ensure a nice secure grip each and every time.
Watch The Video
GripSticker
Started out of need
Developed for family Fun
This is a Father and Daughter business developed by Addison (age 11), after her father dropped his laptop while pulling it out of his backpack. She saw a problem that needed to be solved. New laptops are SUPER Slippery! We solved that problem with our Grip Stickers™.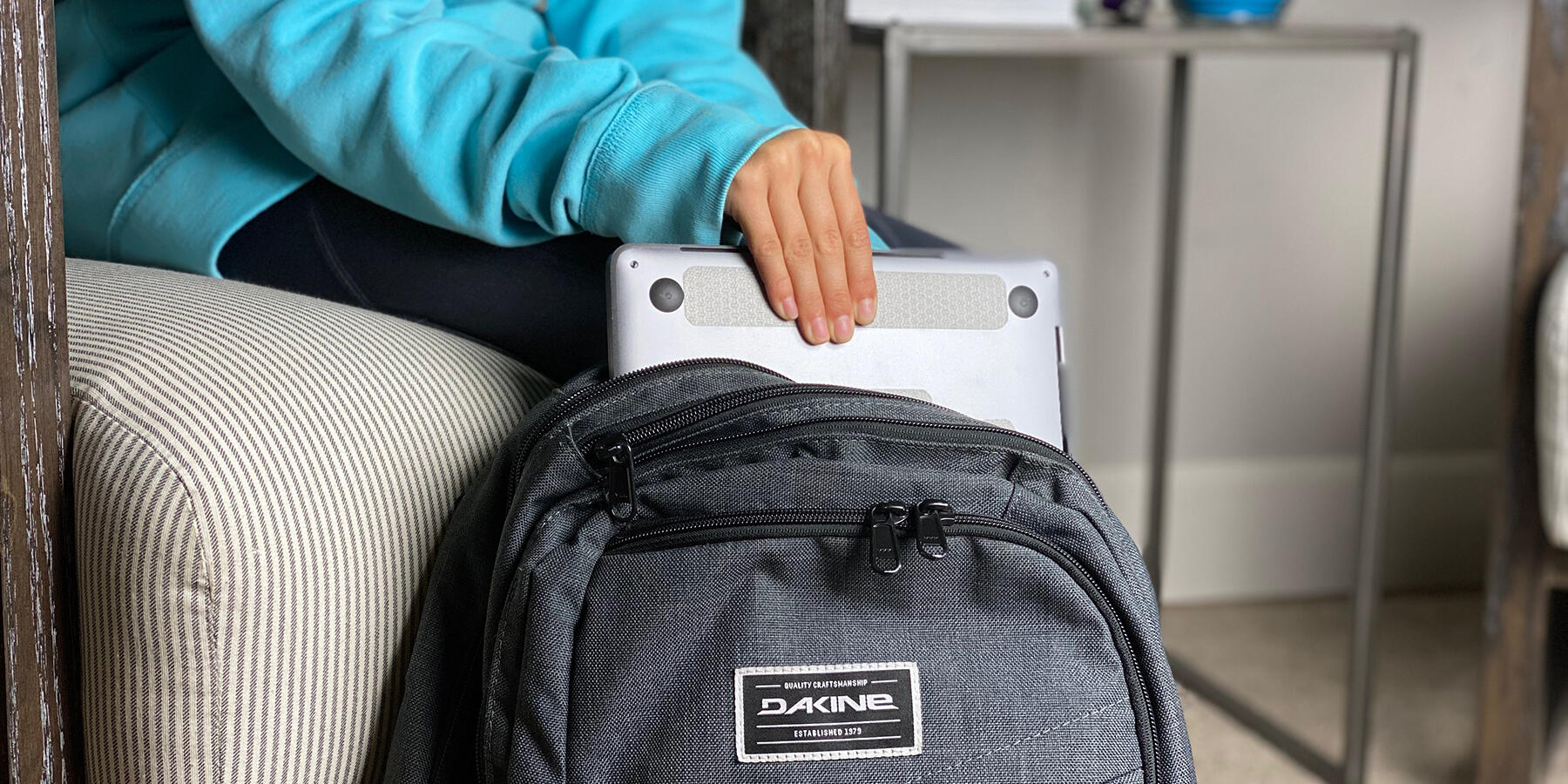 My daughter Addison (Age 11) came up with the idea for Grip Stickers™ when she witnessed me (her father) drop my new MacBook Pro on the floor while I was pulling it out of my backpack. It just slipped right out of my hands and landed on the ground. She said, "Dad, you need some grip on your laptop" to which I replied, yes wouldn't that be great! The next day she had some duck tape and an idea for something she called a Grip Sticker and as much as I didn't want duck tape on my new Laptop, I had to let her try it out.This quickly turned into a family project. Addison assisted in the design of the stickers and even the packaging. She enlisted the help of her two older brothers to hand package the first 3000 sets on the kitchen table. This family project resulted in a product that really looks and works great! We are very proud of the final product that is for sale today. Please give it a try if your fingers have ever slipped off your laptop or tablet. It's a small investment that just might save your device from slipping out of your hands and onto the ground.
Contact Us
Feel free to email us with your questions or comments.
© GripSticker.com. All rights reserved.